');--success-svg-icon:url('data:image/svg+xml;utf8,');--info-svg-icon:url('data:image/svg+xml;utf8,');--chevron-svg-icon:url('data:image/svg+xml;utf8,');--checkbox-svg-icon:url('data:image/svg+xml;utf8,');--radiobutton-svg-icon:url('data:image/svg+xml;utf8,');--show-password-svg-icon:url('data:image/svg+xml;utf8,');--hide-password-svg-icon:url('data:image/svg+xml;utf8,');--bde-woo-notices__icon-size:16px;--bde-woo-notices__padding:24px;--bde-woo-notices__border-radius:4px;--bde-woo-notices__error-background:var(--red-50);--bde-woo-notices__error-text:var(--red-500);--bde-woo-notices__error-link-text:var(--red-500);--bde-woo-notices__error-link-text-hover:var(--red-500);--bde-woo-notices__info-background:var(--sky-100);--bde-woo-notices__info-text:var(--sky-500);--bde-woo-notices__info-link-text:var(--sky-500);--bde-woo-notices__info-link-text-hover:var(--sky-500);--bde-woo-notices__success-background:var(--emerald-100);--bde-woo-notices__success-text:var(--emerald-700);--bde-woo-notices__success-link-text:var(--emerald-700);--bde-woo-notices__success-link-text-hover:var(--emerald-700);--bde-woo-sale-badge__border-radius:2px;--bde-woo-sale-badge__padding:4px 8px;--bde-woo-ratings__filled-star-svg:url('data:image/svg+xml;utf8,');--bde-woo-ratings__empty-star-svg:url('data:image/svg+xml;utf8,');--bde-woo-ratings__star_size:18px;--bde-woo-product-images__border-radius:4px;--bde-woo-product-images__border-width:0px;--bde-woo-product-images__border-color:var(--grey-300);--bde-woo-wrappers__background-color:var(--white);--bde-woo-wrappers__border-radius:4px;--bde-woo-wrappers__border-color:var(--grey-300);--bde-woo-wrappers__border-width:1px;--bde-woo-wrappers__shadow:rgba(0,0,0,.05) 0 1px 3px,rgba(0,0,0,.05) 0 1px 2px;--bde-woo-tables__header-color:var(--grey-100);--bde-woo-tables__background-color:var(--white);--bde-woo-tables__border-radius:4px;--bde-woo-tables__border-width:1px;--bde-woo-widgets__chip-background-color:transparent;--bde-woo-widgets__chip-background-color-hover:var(--indigo-50);--bde-woo-widgets__chip-text-color:inherit;--bde-woo-widgets__handle-border-color:var(--grey-300);--bde-woo-widgets__handle-background-color:var(--white);--bde-woo-widgets__handle-background-color-hover:var(--white);--bde-woo-widgets__handle-shadow:rgba(0,0,0,.05) 0 1px 3px,rgba(0,0,0,.05) 0 1px 2px;--bde-woo-widgets__handle-shadow-hover:var(--grey-300) 0 0 4px;--bde-woo-widgets__remove-item-from-cart-color:var(--grey-450);--bde-woo-select2__active-item-background-color:var(--indigo-50);--bde-woo-gallery__zoom-icon-shadow:rgba(0,0,0,.05) 0 1px 3px,rgba(0,0,0,.05) 0 1px 2px;--bde-woo-responsive__stack:row;--bde-woo-payment-box-background-color:var(--grey-100);--bde-woo-payment-box-border-color:var(--grey-200);--bde-woo-payment-box-border-width:1px;--bde-links-color:#c00;--bde-links-color-hover:#c00;--bde-button-primary-background-color:var(--bde-brand-primary-color);--bde-button-primary-background-color-hover:var(--bde-brand-primary-color-hover);--bde-button-secondary-border-color:var(--bde-brand-primary-color);--bde-button-secondary-border-color-hover:var(--bde-brand-primary-color);--bde-button-secondary-text-color:var(--bde-brand-primary-color);--bde-button-secondary-background-color-hover:var(--bde-brand-primary-color);--bde-button-text-text-color:var(--bde-links-color);--bde-button-text-text-color-hover:var(--bde-links-color-hover);--bde-button-font-size:var(--bde-body-font-size);--bde-form-font-size:var(--bde-body-font-size);--bde-form-input-border-top-left-radius:var(--bde-form-input-border-radius);--bde-form-input-border-top-right-radius:var(--bde-form-input-border-radius);--bde-form-input-border-bottom-left-radius:var(--bde-form-input-border-radius);--bde-form-input-border-bottom-right-radius:var(--bde-form-input-border-radius);--bde-form-input-border-top:var(--bde-form-input-border-width) solid var(--bde-form-input-border-color);--bde-form-input-border-right:var(--bde-form-input-border-width) solid var(--bde-form-input-border-color);--bde-form-input-border-bottom:var(--bde-form-input-border-width) solid var(--bde-form-input-border-color);--bde-form-input-border-left:var(--bde-form-input-border-width) solid var(--bde-form-input-border-color);--bde-form-label-color:var(--bde-headings-color);--bde-form-input-focused-border-color:var(--bde-brand-primary-color);--bde-form-input-focused-shadow:var(--bde-brand-primary-color) 0 0 2px;--bde-form-checkbox-selected-color:var(--bde-brand-primary-color);--bde-woo-base-transition:all ease var(--bde-transition-duration);--bde-woo-base-text-color:var(--bde-body-text-color);--bde-woo-base-headings-color:var(--bde-headings-color);--bde-woo-base-primary-color:var(--bde-brand-primary-color);--bde-woo-base-primary-color-hover:var(--bde-brand-primary-color-hover);--bde-woo-base-extra-small-gaps:calc(var(--bde-woo-base-small-gaps)/var(--bde-woo-base-ratio));--bde-woo-base-small-gaps:calc(var(--bde-woo-base-space)/var(--bde-woo-base-ratio));--bde-woo-base-standard-gaps:var(--bde-woo-base-space);--bde-woo-base-medium-gaps:calc(var(--bde-woo-base-space)*var(--bde-woo-base-ratio));--bde-woo-base-big-gaps:calc(var(--bde-woo-base-medium-gaps)*var(--bde-woo-base-ratio));--bde-woo-base-large-gaps:calc(var(--bde-woo-base-big-gaps)*var(--bde-woo-base-ratio));--bde-woo-base-extra-large-gaps:calc(var(--bde-woo-base-large-gaps)*var(--bde-woo-base-ratio));--bde-woo-typography-ratio:var(--bde-font-size-ratio);--bde-woo-typography__size-small:calc(var(--bde-woo-typography__size-standard)/var(--bde-woo-typography-ratio));--bde-woo-typography__size-small-font-family:var(--bde-body-font-family);--bde-woo-typography__size-standard:var(--bde-body-font-size);--bde-woo-typography__size-standard-font-family:var(--bde-body-font-family);--bde-woo-typography__size-medium:calc(var(--bde-woo-typography__size-standard)*var(--bde-woo-typography-ratio));--bde-woo-typography__size-medium-font-family:var(--bde-heading-font-family);--bde-woo-typography__size-large:calc(var(--bde-woo-typography__size-medium)*var(--bde-woo-typography-ratio));--bde-woo-typography__size-large-font-family:var(--bde-heading-font-family);--bde-woo-typography__size-extra-large:calc(var(--bde-woo-typography__size-large)*var(--bde-woo-typography-ratio));--bde-woo-typography__size-extra-large-font-family:var(--bde-heading-font-family);--bde-woo-buttons-and-links__text-link-color:#c00;--bde-woo-buttons-and-links__text-link-color-hover:#c00;--bde-woo-buttons-and-links__nav-link-color:var(--bde-woo-base-text-color);--bde-woo-buttons-and-links__nav-link-color-hover:var(--bde-woo-base-text-on-primary-color);--bde-woo-buttons-and-links__nav-link-color-active:var(--bde-woo-base-primary-color);--bde-woo-forms__spacing-after-label:var(--bde-form-after-label);--bde-woo-forms__spacing-between-fields:var(--bde-form-gap);--bde-woo-forms__spacing-between-columns:var(--bde-woo-base-extra-large-gaps);--bde-woo-forms__labels-color:var(--bde-form-label-color);--bde-woo-forms__inputs-background-color:var(--bde-form-input-background-color);--bde-woo-forms__inputs-text-color:var(--bde-form-text-color);--bde-woo-forms__inputs-placeholder-color:var(--bde-form-input-placeholder-color);--bde-woo-forms__inputs-border-color:var(--bde-form-input-border-color);--bde-woo-forms__inputs-border-width:var(--bde-form-input-border-width);--bde-woo-forms__inputs-border-radius:var(--bde-form-input-border-top-left-radius) var(--bde-form-input-border-top-right-radius) var(--bde-form-input-border-bottom-right-radius) var(--bde-form-input-border-bottom-left-radius);--bde-woo-forms__inputs-background-color-focused:var(--bde-form-input-focused-background-color);--bde-woo-forms__inputs-border-color-focused:var(--bde-form-input-focused-border-color);--bde-woo-forms__inputs-shadow-focused:var(--bde-form-input-focused-shadow);--bde-woo-forms__inputs-shadow:var(--bde-form-input-input-shadow);--bde-woo-forms__inputs-select2-hover-item:var(--bde-woo-base-primary-color);--bde-woo-forms__labels-required-color:var(--bde-form-label-required-color);--bde-woo-forms__labels-required-size:var(--bde-form-label-required-size);--bde-woo-forms__labels-required-nudge-x:var(--bde-form-label-required-nudge-x);--bde-woo-forms__labels-required-nudge-y:var(--bde-form-label-required-nudge-y);--bde-woo-tables__border-color:var(--bde-woo-base-border-color);--bde-woo-sale-badge__background-color:var(--bde-woo-base-primary-color);--bde-woo-sale-badge__text-color:var(--bde-woo-base-text-on-primary-color);--bde-woo-sale-badge__font-weight:var(--bde-woo-typography-font-weight-heavy);--bde-woo-sale-badge__font-size:var(--bde-woo-typography__size-standard);--bde-woo-widgets__chip-text-color-hover:var(--bde-woo-buttons-and-links__text-link-color);--bde-woo-widgets__handle-border-color-hover:var(--bde-woo-base-primary-color);--bde-woo-notices__padding-left:calc(var(--bde-woo-notices__padding) + var(--bde-woo-notices__icon-size) + (var(--bde-woo-notices__icon-size)/2))}.breakdance .button-atom{display:inline-flex;align-items:center;justify-content:center;vertical-align:middle;user-select:none;appearance:none;box-sizing:border-box;margin:0;border:0;padding:0;background-color:transparent;font-size:var(--bde-button-font-size);line-height:var(--bde-button-line-height);transform:translate(0,0);max-width:100%}.breakdance .button-atom--custom{text-align:center;font-weight:var(--bde-button-font-weight);text-decoration:none;padding:var(--bde-button-padding-base);border-radius:var(--bde-button-border-radius);cursor:pointer;border-width:var(--bde-button-border-width);border-style:solid;border-color:transparent;transition-timing-function:ease-in-out;transition-property:all;transition-duration:var(--bde-transition-duration);overflow:hidden;color:var(--bde-button-custom-text-color);background:var(--bde-button-custom-background-color);border-color:var(--bde-button-custom-border-color)}.breakdance .button-atom--custom:hover{color:var(--bde-button-custom-text-color-hover);background:var(--bde-button-custom-background-color-hover);border-color:var(--bde-button-custom-border-color-hover)}.breakdance-icon-atom{display:flex;font-size:40px}.breakdance-icon-atom>svg:not(.breakdance-icon-atom-svg-gradient){font-size:inherit;width:1em;height:1em;stroke-width:0;stroke:var(--bde-brand-primary-color);fill:var(--bde-brand-primary-color);transform:var(--eeiTransform)}.breakdance *,.breakdance :after,.breakdance :before{box-sizing:border-box}.breakdance img{max-width:100%;height:auto}.breakdance{background-color:var(--bde-background-color);color:var(--bde-body-text-color);font-family:var(--bde-body-font-family);font-size:var(--bde-body-font-size);font-weight:300}.breakdance h1,.breakdance h2{color:var(--bde-headings-color);font-family:var(--bde-heading-font-family)}.breakdance a{color:var(--bde-links-color)}.breakdance a:hover{color:var(--bde-links-color-hover)}.breakdance-woocommerce a.button.add_to_cart_button,.breakdance-woocommerce a.product_type_simple{font-family:"Roboto Condensed",sans-serif}.breakdance,.breakdance h1{font-family:"Roboto",sans-serif}.breakdance h1{font-size:var(--bde-h1-font-size)}.breakdance h2{font-size:var(--bde-h2-font-size)}:root{--preset-id-02495095-a5ee-41d7-9bc2-5e8bc3014bb6-font-family:"Roboto",sans-serif;--preset-id-02495095-a5ee-41d7-9bc2-5e8bc3014bb6-font-weight:500}@media (max-width:1119px){.breakdance{font-family:var(--bde-body-font-family);font-size:var(--bde-body-font-size)}}@media (max-width:1023px){.breakdance{font-family:var(--bde-body-font-family);font-size:var(--bde-body-font-size)}:root{--bde-woo-products-list-products-per-row:3}}@media (max-width:767px){.breakdance{font-family:var(--bde-body-font-family);font-size:var(--bde-body-font-size)}:root{--bde-woo-products-list-products-per-row:2;--bde-woo-responsive__stack:column;--bde-woo-responsive__width:100%;--bde-woo-responsive__max-width:100%}}@media (max-width:479px){.breakdance{font-family:var(--bde-body-font-family);font-size:var(--bde-body-font-size)}:root{--bde-woo-products-list-products-per-row:1}}.breakdance .bde-header-builder-44-104 .bde-header-builder__container{max-width:100%}.breakdance .bde-header-builder-44-104.bde-header-builder--overlay{background-color:transparent;box-shadow:none}@media screen and (max-width:600px){.breakdance .bde-header-builder{--wp-admin--admin-bar--height:0px}}@media (max-width:1119px){.breakdance .bde-header-builder-44-104 .bde-header-builder__container{flex-direction:column}}.breakdance .bde-columns-44-128{--columnCount:3}@media (max-width:1119px){.breakdance .bde-columns-44-128{--columnCount:3}.breakdance .bde-columns-44-128.bde-columns{flex-direction:column;flex-wrap:nowrap}.breakdance .bde-columns-44-128.bde-columns>.bde-column{width:100%}}@media (max-width:1023px){.breakdance .bde-columns-44-128{--columnCount:3}}@media (max-width:767px){.breakdance .bde-columns-44-128{--columnCount:3}}@media (max-width:479px){.breakdance .bde-columns-44-128{--columnCount:3}}.breakdance .bde-column-44-129{--column-width:33.33%;justify-content:center}@media (min-width:1120px){.breakdance .bde-menu-44-108 .breakdance-menu{--link-color:#000;--link-color-hover:#c00}.breakdance .bde-menu-44-108 .breakdance-menu-link,.breakdance .bde-menu-44-108 .breakdance-menu-list>.breakdance-link{color:#000;font-family:"Roboto",sans-serif;font-size:14px;font-weight:500}.breakdance .bde-menu-44-108 .breakdance-menu-link:hover,.breakdance .bde-menu-44-108 .breakdance-menu-list>.breakdance-link:hover{color:#c00}}@media (max-width:1119px){.breakdance .bde-menu-44-108 .breakdance-menu{--links-gap:0;--dropdown-link-icon-display:none;--dropdown-link-description-display:none;--dropdown-links-gap:var(--gap-none)}.breakdance .bde-menu-44-108 .breakdance-menu-list{align-items:stretch;background-color:var(--menu-background);display:none;flex-direction:column;left:var(--mobile-offset-x);max-height:var(--menu-max-height);overflow:hidden;overflow-x:hidden;overflow-y:auto;position:absolute;top:var(--mobile-offset-y,100%);width:100vw;z-index:100}.breakdance .bde-menu-44-108 .breakdance-dropdown-floater:not(.is-visible):not(.is-collapsing),.breakdance .bde-menu-44-108 .breakdance-menu-list:not(.is-visible):not(.is-collapsing){height:0;pointer-events:none}.breakdance .bde-menu-44-108 .breakdance-menu-list>:last-child{border-bottom:var(--link-border)}.breakdance .bde-menu-44-108 .breakdance-menu .breakdance-menu-link,.breakdance .bde-menu-44-108 .breakdance-menu-list>.breakdance-link{border-top:var(--link-border);padding:var(--mobile-link-padding)}.breakdance .bde-menu-44-108 .breakdance-dropdown-floater{opacity:1;overflow:hidden;padding-top:0;position:static;transform:none}.breakdance .bde-menu-44-108 .breakdance-dropdown-body{background-color:var(--link-background-color);border-radius:0;border-top:var(--link-border);box-shadow:none;flex-direction:column}.breakdance .bde-menu-44-108 .breakdance-dropdown-section{--dropdown-section-padding:0;--dropdown-section-gap:var(--gap-none)}.breakdance .bde-menu-44-108 .breakdance-dropdown-columns{--dropdown-columns-stack:column;--dropdown-columns-gap:var(--gap-none)}.breakdance .bde-menu-44-108 .breakdance-dropdown-column{gap:var(--gap-none)}.breakdance .bde-menu-44-108 .breakdance-menu .breakdance-dropdown-link{padding:var(--mobile-link-level-3-padding);white-space:normal}.breakdance .bde-menu-44-108 .breakdance-menu .breakdance-dropdown-link+.breakdance-dropdown-link{border-top:var(--link-border)}.breakdance .bde-menu-44-108 .breakdance-menu-toggle{display:flex}}@media (min-width:1120px){.breakdance .bde-menu-dropdown-44-140 .breakdance-dropdown{--dropdown-section-padding:0 30px 10px 15px}.breakdance .bde-menu-dropdown-44-140 .breakdance-dropdown .breakdance-dropdown-link__text{font-family:var(--preset-id-02495095-a5ee-41d7-9bc2-5e8bc3014bb6-font-family);font-weight:var(--preset-id-02495095-a5ee-41d7-9bc2-5e8bc3014bb6-font-weight)}.breakdance .bde-menu-dropdown-44-141 .breakdance-dropdown{--dropdown-section-padding:0 40px 10px 30px}.breakdance .bde-menu-dropdown-44-141 .breakdance-dropdown .breakdance-dropdown-link__text{font-family:"Roboto",sans-serif;font-weight:500}}.breakdance .bde-column-44-130{--column-width:33.33%;align-items:center;text-align:center;justify-content:flex-start}.breakdance .bde-column-44-131{--column-width:33.34%;align-items:flex-end;text-align:right;justify-content:center}.breakdance .bde-columns-44-134{--columnCount:2;width:100px}@media (max-width:1119px){.breakdance .bde-columns-44-134{--columnCount:2}.breakdance .bde-columns-44-134.bde-columns{flex-direction:column;flex-wrap:nowrap}.breakdance .bde-columns-44-134.bde-columns>.bde-column{width:100%}}@media (max-width:1023px){.breakdance .bde-columns-44-134{--columnCount:2}}@media (max-width:767px){.breakdance .bde-columns-44-134{--columnCount:2}}@media (max-width:479px){.breakdance .bde-columns-44-134{--columnCount:2}}.breakdance .bde-column-44-135{--column-width:50%;align-items:flex-end;text-align:right}.breakdance .bde-icon-44-132 .bde-icon-icon.breakdance-icon-atom,.breakdance .bde-icon-44-133 .bde-icon-icon.breakdance-icon-atom{font-size:20px}.breakdance .bde-icon-44-132 .bde-icon-icon.breakdance-icon-atom svg:first-child,.breakdance .bde-icon-44-133 .bde-icon-icon.breakdance-icon-atom svg:first-child{fill:var(--bde-body-text-color)}.breakdance .bde-icon-44-132:hover .bde-icon-icon.breakdance-icon-atom svg:first-child,.breakdance .bde-icon-44-133:hover .bde-icon-icon.breakdance-icon-atom svg:first-child{fill:#c00}.breakdance .bde-column-44-136{--column-width:50%}.breakdance .bde-section-47-109{background-image:url(https://maltacode.eu/wp-content/uploads/2022/11/Senglea.webp);background-size:cover}.breakdance .bde-section-47-109 .section-container{height:100vh}.breakdance .bde-text-47-112{color:#c00;font-family:"Roboto Condensed",sans-serif;font-size:19px;font-style:italic;margin-top:126px}.breakdance .bde-heading-47-110{color:#000;font-family:"Roboto",sans-serif;font-size:60px;font-weight:600;margin-top:31px}.breakdance .bde-button-47-111{margin-top:20px}.breakdance .bde-button-47-111 .bde-button__button{--bde-button-custom-border-color:transparent;--bde-button-custom-border-color-hover:transparent;--bde-button-custom-text-color:#fff;--bde-button-custom-text-color-hover:#fff;--bde-button-custom-background-color:#c00;--bde-button-custom-background-color-hover:#c00;border-radius:9999px;font-family:"Roboto Condensed",sans-serif;flex-direction:row-reverse}.breakdance .bde-button-47-111 .bde-button__button:after,.breakdance .bde-button-47-133 .bde-button__button:after{content:"";display:block;background-color:currentColor;width:.9em;height:.9em;margin-right:4px;margin-left:4px;mask-image:url(data:image/svg+xml,%3Csvg%20xmlns%3D%22http%3A%2F%2Fwww.w3.org%2F2000%2Fsvg%22%20viewBox%3D%220%200%20512%20512%22%3E%3Cpath%20d%3D%22M256%208c137%200%20248%20111%20248%20248S393%20504%20256%20504%208%20393%208%20256%20119%208%20256%208zM140%20300h116v70.9c0%2010.7%2013%2016.1%2020.5%208.5l114.3-114.9c4.7-4.7%204.7-12.2%200-16.9l-114.3-115c-7.6-7.6-20.5-2.2-20.5%208.5V212H140c-6.6%200-12%205.4-12%2012v64c0%206.6%205.4%2012%2012%2012z%22%2F%3E%3C%2Fsvg%3E);mask-position:0 0;mask-size:100% 100%;mask-repeat:no-repeat;-webkit-mask-image:url(data:image/svg+xml,%3Csvg%20xmlns%3D%22http%3A%2F%2Fwww.w3.org%2F2000%2Fsvg%22%20viewBox%3D%220%200%20512%20512%22%3E%3Cpath%20d%3D%22M256%208c137%200%20248%20111%20248%20248S393%20504%20256%20504%208%20393%208%20256%20119%208%20256%208zM140%20300h116v70.9c0%2010.7%2013%2016.1%2020.5%208.5l114.3-114.9c4.7-4.7%204.7-12.2%200-16.9l-114.3-115c-7.6-7.6-20.5-2.2-20.5%208.5V212H140c-6.6%200-12%205.4-12%2012v64c0%206.6%205.4%2012%2012%2012z%22%2F%3E%3C%2Fsvg%3E);-webkit-mask-position:0 0;-webkit-mask-size:100% 100%;transition-timing-function:ease-in-out;transition-property:transform;transition-duration:var(--bde-transition-duration)}.breakdance .bde-section-47-119 .section-container{padding-top:30px}.breakdance .bde-div-47-125{width:100%;margin-bottom:38px;align-items:center;text-align:center}.breakdance .bde-heading-47-124{width:90%;color:#020202;font-family:"Roboto",sans-serif;font-size:34px;font-weight:400}.breakdance .bde-text-47-126{color:#c00;font-family:"Roboto Condensed",sans-serif;font-size:18px;font-weight:400;margin-top:60px}.breakdance .bde-columns-47-120{--columnCount:3}@media (max-width:1119px){.breakdance .bde-columns-47-120{--columnCount:3}.breakdance .bde-columns-47-120.bde-columns{flex-direction:column;flex-wrap:nowrap}.breakdance .bde-columns-47-120.bde-columns>.bde-column{width:100%}}@media (max-width:1023px){.breakdance .bde-columns-47-120{--columnCount:3}}@media (max-width:767px){.breakdance .bde-columns-47-120{--columnCount:3}}@media (max-width:479px){.breakdance .bde-columns-47-120{--columnCount:3}}.breakdance .bde-column-47-121{--column-width:33.33%;box-shadow:10px 10px 10px 0#00000025}.breakdance .bde-column-47-121.bde-column,.breakdance .bde-column-47-122.bde-column,.breakdance .bde-column-47-123.bde-column{padding:10px}.breakdance .bde-heading-47-127{text-align:center;color:#000;font-size:27px}.breakdance .bde-text-47-128{text-align:center;font-size:18px;font-weight:400;margin-top:28px}.breakdance .bde-column-47-122{--column-width:33.33%;box-shadow:10px 10px 10px 0#00000025}.breakdance .bde-heading-47-129{text-align:center;color:#000;font-size:27px}.breakdance .bde-text-47-131{text-align:center;font-weight:400;margin-top:28px}.breakdance .bde-column-47-123{--column-width:33.34%;box-shadow:10px 10px 10px 0#00000025}.breakdance .bde-heading-47-130{text-align:center;color:#000;font-size:27px}.breakdance .bde-text-47-132{text-align:center;font-size:18px;font-weight:400;margin-top:28px}.breakdance .bde-section-47-118 .section-container{align-items:flex-end;text-align:right;height:600px;max-width:800px}.breakdance .bde-section-47-118{background-image:url(https://maltacode.eu/wp-content/uploads/2022/11/Malta_Space.webp);background-position:center bottom}.breakdance .bde-heading-47-143{text-align:right;color:#fff;font-family:"Roboto",sans-serif;font-weight:400;margin-top:100px}.breakdance .bde-button-47-133{margin-top:50px}.breakdance .bde-button-47-133 .bde-button__button{--bde-button-custom-border-color:#000;--bde-button-custom-border-color-hover:#000;--bde-button-custom-background-color:#fbfbfb;--bde-button-custom-background-color-hover:transparent;--bde-button-custom-text-color:#000;--bde-button-custom-text-color-hover:#000;border-radius:9999px}.breakdance .bde-button-47-133 .bde-button__button:after{mask-image:url(data:image/svg+xml,%3Csvg%20xmlns%3D%22http%3A%2F%2Fwww.w3.org%2F2000%2Fsvg%22%20viewBox%3D%220%200%20448%20512%22%3E%3Cpath%20d%3D%22M313.941%20216H12c-6.627%200-12%205.373-12%2012v56c0%206.627%205.373%2012%2012%2012h301.941v46.059c0%2021.382%2025.851%2032.09%2040.971%2016.971l86.059-86.059c9.373-9.373%209.373-24.569%200-33.941l-86.059-86.059c-15.119-15.119-40.971-4.411-40.971%2016.971V216z%22%2F%3E%3C%2Fsvg%3E);-webkit-mask-image:url(data:image/svg+xml,%3Csvg%20xmlns%3D%22http%3A%2F%2Fwww.w3.org%2F2000%2Fsvg%22%20viewBox%3D%220%200%20448%20512%22%3E%3Cpath%20d%3D%22M313.941%20216H12c-6.627%200-12%205.373-12%2012v56c0%206.627%205.373%2012%2012%2012h301.941v46.059c0%2021.382%2025.851%2032.09%2040.971%2016.971l86.059-86.059c9.373-9.373%209.373-24.569%200-33.941l-86.059-86.059c-15.119-15.119-40.971-4.411-40.971%2016.971V216z%22%2F%3E%3C%2Fsvg%3E)}.breakdance .bde-section-47-100 .section-container{align-items:center;text-align:center;max-width:100%}.breakdance .bde-heading-47-115{color:#c00;font-family:"Roboto Condensed",sans-serif;font-size:22px;font-weight:400;margin-bottom:30px}.breakdance .bde-wooproductslist-47-144.breakdance-woocommerce ul.products{--bde-woo-products-list-products-per-row:7}.breakdance .bde-wooproductslist-47-144 a.woocommerce-LoopProduct-link,.breakdance .bde-wooproductslist-47-144 li.product{align-items:center}.breakdance .bde-wooproductslist-47-144 li.product .price{justify-content:center}.breakdance .bde-wooproductslist-47-144 h2.woocommerce-loop-product__title,.breakdance .bde-wooproductslist-47-144 li.product{text-align:center}@media (max-width:767px){.breakdance .bde-wooproductslist-47-144{--bde-woo-responsive__stack:column;--bde-woo-responsive__width:100%;--bde-woo-responsive__max-width:100%}}.breakdance .bde-section-47-135{background-image:url(https://maltacode.eu/wp-content/uploads/2022/11/christina-wocintechchat-com-glRqyWJgUeY-unsplash-scaled.jpg);background-position:center top}.breakdance .bde-section-47-135>.section-background-overlay{background-color:#642eda75;transition:background-color var(--bde-transition-duration) ease-in-out}.breakdance .bde-section-47-135 .section-container{height:400px}.breakdance .bde-div-47-137{width:100%;align-items:center;text-align:center}.breakdance .bde-heading-47-136{color:#f5f5f5;font-size:43px;font-weight:400;text-shadow:10px 10px 10px #000000f0}.breakdance .bde-text-47-138{color:#fff;font-size:28px;text-shadow:10px 10px 10px #000;margin-top:21px}.breakdance .bde-section-47-140 .section-container{align-items:center;text-align:center}.breakdance .bde-heading-47-141{color:#c00;font-size:23px;font-weight:700}.breakdance .bde-logo-list-47-142{width:700px;--wrapper-gradient-color:#fff;margin-top:40px}.breakdance .bde-logo-list-47-142.un-static-image-grid{column-gap:60px}.breakdance .bde-logo-list-47-142.gradient-overlay__both:after,.breakdance .bde-logo-list-47-142.gradient-overlay__both:before{width:30px}.breakdance .bde-logo-list-47-142 .un-logo-bar__logo-wrapper{height:60px}.breakdance .bde-logo-list-47-142.un-static-image-grid{justify-content:center}.breakdance .bde-section-121-100{background-color:#212808}.breakdance .bde-section-121-100 .section-container{padding-bottom:50px;padding-top:50px}.breakdance .bde-columns-121-101{--columnCount:4}@media (max-width:1119px){.breakdance .bde-columns-121-101{--columnCount:4}.breakdance .bde-columns-121-101.bde-columns{flex-direction:column;flex-wrap:nowrap}.breakdance .bde-columns-121-101.bde-columns>.bde-column{width:100%}}@media (max-width:1023px){.breakdance .bde-columns-121-101{--columnCount:4}}@media (max-width:767px){.breakdance .bde-columns-121-101{--columnCount:4}}@media (max-width:479px){.breakdance .bde-columns-121-101{--columnCount:4}}.breakdance .bde-column-121-102,.breakdance .bde-column-121-122{--column-width:25%}.breakdance .bde-heading-121-112{color:#c00;font-size:20px;font-weight:500}.breakdance .bde-basic-list-121-123{margin-top:10px;list-style-position:outside;padding-inline-start:20px}.breakdance .bde-basic-list-121-123 li{padding-inline-start:15px;color:#fff;font-family:"Roboto",sans-serif;font-size:14px}.breakdance .bde-basic-list-121-123 li:not(:last-child),.breakdance .bde-basic-list-121-124 li:not(:last-child){margin-bottom:10px}.breakdance .bde-column-121-103{--column-width:25%}.breakdance .bde-heading-121-107{color:#c00;font-size:20px;font-weight:500}.breakdance .bde-basic-list-121-124{margin-top:10px;padding-inline-start:20px}.breakdance .bde-basic-list-121-124 li{padding-inline-start:15px;color:#fff;font-family:"Roboto",sans-serif;font-size:14px;font-weight:400}.breakdance .bde-column-121-104{--column-width:25%;align-items:flex-start;text-align:left}.breakdance .bde-image-121-105{margin-bottom:20px;width:146px}.breakdance .bde-image-121-105 .breakdance-image-object{width:100%;height:auto}.breakdance .bde-text-121-106{color:#fff;font-size:13px;font-weight:400;margin-top:10px}.breakdance .bde-section-121-116 .section-container{justify-content:center;padding-bottom:20px;padding-top:10px}.breakdance .bde-section-121-116{background-color:#2f2f2f}.breakdance .bde-columns-121-117{--columnCount:2}@media (max-width:1119px){.breakdance .bde-columns-121-117{--columnCount:2}.breakdance .bde-columns-121-117.bde-columns{flex-direction:column;flex-wrap:nowrap}.breakdance .bde-columns-121-117.bde-columns>.bde-column{width:100%}}@media (max-width:1023px){.breakdance .bde-columns-121-117{--columnCount:2}}@media (max-width:767px){.breakdance .bde-columns-121-117{--columnCount:2}}@media (max-width:479px){.breakdance .bde-columns-121-117{--columnCount:2}}.breakdance .bde-column-121-118{--column-width:50%;justify-content:center}.breakdance .bde-text-121-120{color:#fff;font-size:11px}.breakdance .bde-column-121-119{--column-width:50%;align-items:flex-end;text-align:right}.breakdance .bde-text-121-121{color:#fff;font-size:11px}
Impressive Hosting & Web Design
Peace of mind knowing
your site is in professional
hands.
Personal professional support
We like to build long-term relationships with our clients. Know you and know what your business needs. We act clearly and rapidly on your requests.
Quality, reliability and experienced experts
We provide high-quality, fast and reliable services. We keep you updated with the latest technologies and trends that are important to your business.
Designed to impress, simple to manage
Beautiful, lasting and simple-to-use things can only be created by knowledgeable and passionate people. We love doing things the right way and being used and appreciated.
A Maltese company offering
managed hosting
Our Servers
Run on Ubuntu Linux, OpenLiteSpeed webserver & caching,
the latest high-speed hardware located in the EU. Managed and updated by us,
a Maltese company operating from Gozo.
Services, expertise and development tools we use
About
About MaltaCode
Hosting Plans
Web Design
How it works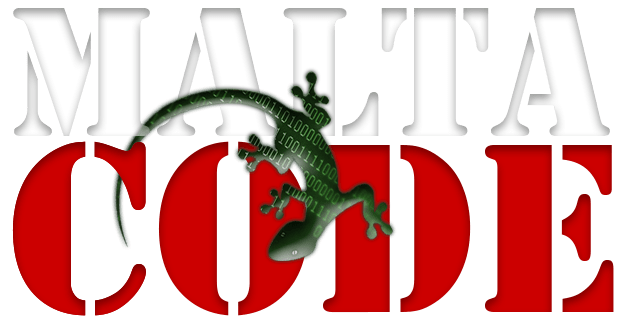 located in Xagħra, Gozo, Malta. Our services are used worldwide. Our servers are based in the EU.
eMail:
maltacode@gmail.com